Below I have listed several links...
I didn't give a lot of information on a lot of my collections. The reason for this is because several people have already made beautiful informative sites about these topics. Why repeat everything? I've also included some great places to buy toys.
Check them all out and have fun!!!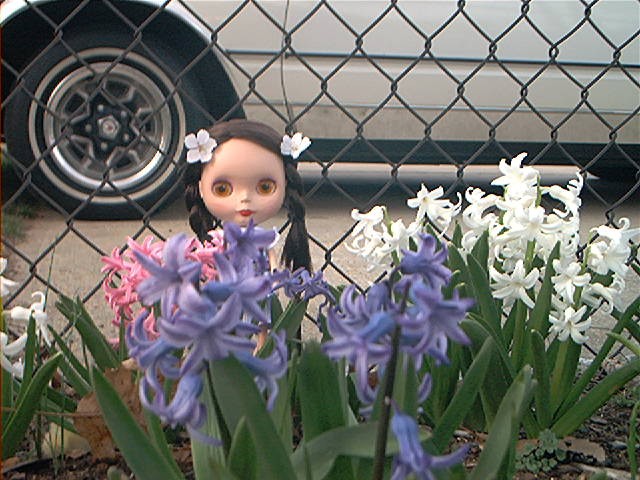 Thanks for visiting my site and taking the time to check out all my stuff! =) Come back anytime!
Toy Information- for collectors
My Child Doll Webring This page will give you a list of really beautiful and informative My Child sites to visit.
Recycled Toy's Toy Chest Message Board A great place to go if you are looking for a certain toy, have a question about a toy, or if you have toys you want to sell or trade.
Strawberry Shortcake dolls and collectibles Lots of SSC pics and info. This site helped me out a lot.
Charmkins Everything you need to know about Charmkins!
More toy sites and a couple non-toy sites...
Yahoo! Kenner Blythe Doll Club Do you love Blythe? Join the club!
Toys in the 80s A 1980's Toy Dictionary
Maggie's Cabbies My Friend Maggie's site displays her gorgeous CPK collection. She also has many CPK dolls and outfits (plus a few other toys) for sale or trade.
My Child Collectors Community Join the My Child doll collectors community!
Pranceatron Toys A lot of great toys for sale. I bought from here a few times. Great to deal with!
Digital Grrl's CPK family and Orphanage My friend Lindsey has some cute CPKs available for adoption here. She also has a gorgeous My Child doll collection. You can reach her My Child site by going to the My Child doll webring. Her site is called "My Child Corner" =)
Goblin Toy Shop A great place to buy the latest Takara Blythe reproduction dolls and outfits! I've dealt with them quite a few times. They are great!
GRRL Not really a toy site but, Bonnie does have a small unusual doll collection which can be found under her weird finds section. I love everything about this site though!
A Visit from... Mr. Winkle! Mr. Winkle is most possibly the cutest dog in existence. I want a Mr. Winkle! Visit him at his site, he even has his own store.